ABOUT ME
MARIE-ISABELLE CALLIER
Born June 18, 1970 in Belgium. After a Degree in Illustration at St-Luc in Brussels in 1991, Marie-Isabelle Callier worked for 12 years as graphic designer and advertising illustrator. Then she dedicated herself to children's books and painting. Her paintings have been exhibited in Brussels, Luxembourg, Washington, Shanghai and Singapore. She lives and works now in Luxembourg. In addition to her artist pursuits, she has likewise written and illustrated several children's books. Most recently, she started to paint on larger scale creating room dividers: on paper or on wood panels.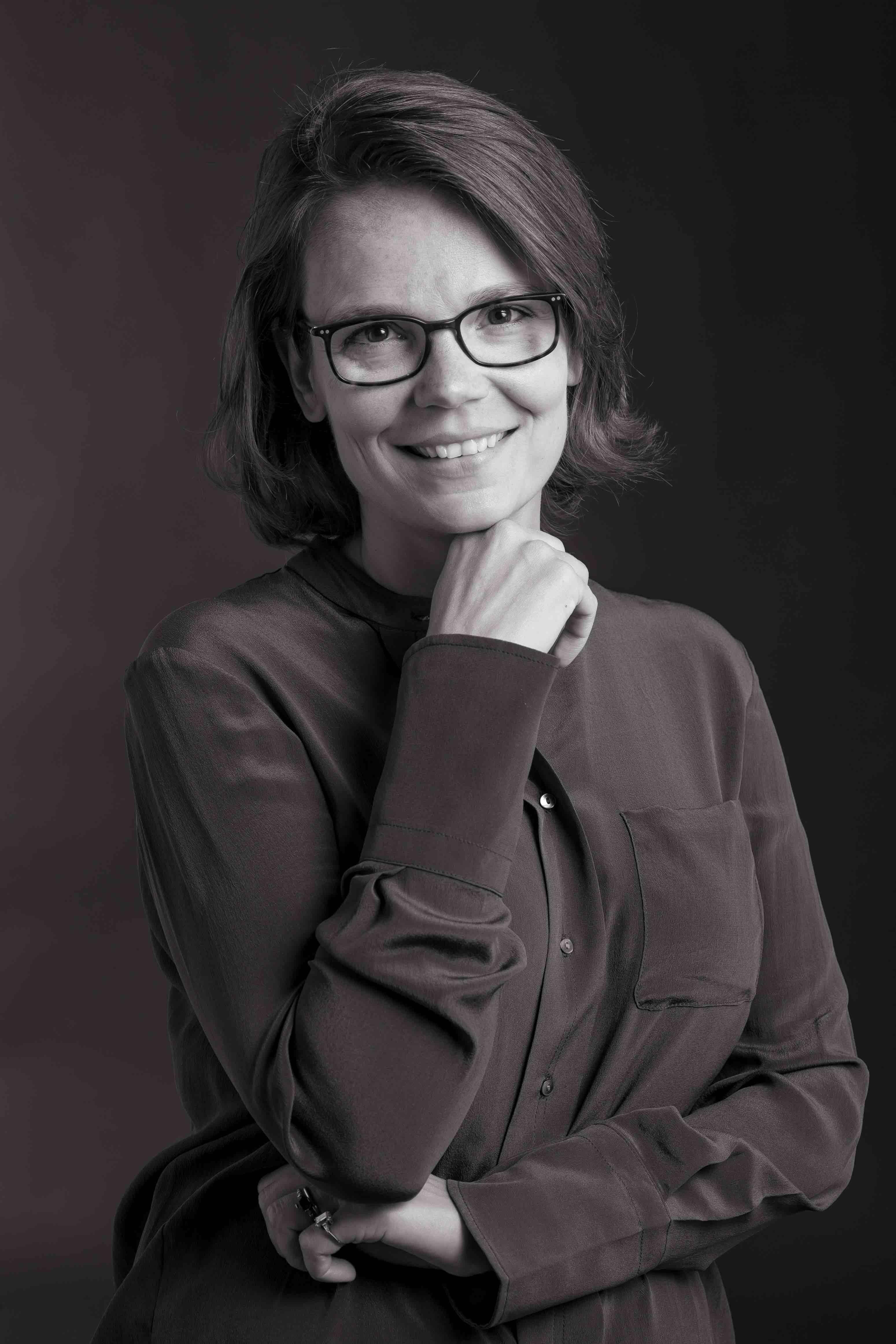 I try to reach the emotions of everyone by giving memory and life to my own. I seek to give others the possibility to experience my feelings as an inner echo of their own. And in doing so, I opened the viewer to his own interpretations and emotions. It is the sublime emotional state that I seek to record, capturing the deep emotional impressions of life before they vanish. Choosing contradictory materials such as water and ink on wax to evoke shapes, my work is not interested in specific shapes but the direct emotions they suggest, especially in their relationships with others. My work often depicts figures, landscapes, and trees, shifting between the abstract and the figurative creating scenery that appears simultaneously both distant and personal; emphasising a volatile nature, and a certain fragility.
Reminiscent of flowing landscapes of waters, forests, and mountains, my inner landscapes focus on the movement and blending of shade and hue along with the expressiveness watercolor medium. My ink books transform my paintings into works to be read and appreciated on another level, adding a three- dimensional / sculptural quality to the two- dimensional works, and bridging my 'writing' books and 'painting' books.
EXHIBITION
2020 – Solo exhibition – Galerie Simoncini – Luxembourg
2020 – De Mains de Maîtres – Pop up Store – Luxembourg
2019 – De Mains de Maîtres – Pop up Store – Luxembourg
2019 – Révélations – Biennale des Métiers d'Art – De Mains de Maîtres – Grand Palais – Paris
2018 – Biennale des Métiers d'Art – De Mains de Maîtres – Gestes et Merveilles – Luxembourg
2017 – Solo exhibition – Galerie Simoncini – Luxembourg
2017 – Art+Shanghai Gallery- Singapore Art Space
2016 – Luxembourg Art Week – Galerie Simoncini
2015 – Découvertes Printanières – Gallery Arielle Hauterives – Brussels
2014 – Solo Exhibition – Gallery Simoncini – Luxembourg
2013 – In Between Days – ART + Shanghai – China
2012 – Song of the Sirens – Art + Shanghai – China
2010 – Poppy – Art & Jewelry Gallery – Georgetown, Washington
2005 – Balthazar Gallery – Brussels – Belgium
2004 – Konschthaus beim Engel – Luxembourg
2002 – Salon – Cercle Artistique de Luxembourg – Luxembourg
2000 – L n'est pas C Gallery – Brussels – Belgium
1999 – Art au village – Glabais – Belgium
1998 – L n'est pas C Gallery – Genval – Belgium
1996 – Galerie Trièdre- Lasne – Belgium